Lymm May Queen Festival 2006
Saturday 10th June
With temperatures reaching 30 degrees in Lymm today, it was a perfect setting for the May Queen parade.
This year's May Queen was Laura Fitzgibbon, and the Rose Queen was Laura Ocego.
Despite the football, the festival was a great success and plenty of people came to Lymm to join in the celebrations. The village looked very festive decked out in all the flags and bunting.
The crowds lined the road in the village centre to cheer on the procession, which made its way to the May Queen field for the entertainment and Crowning Ceremony.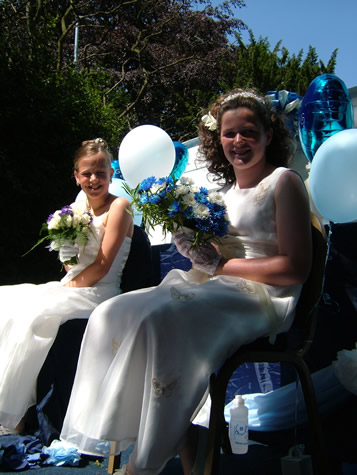 To view more photos of the day's events choose a page below:

May Queen 2006 Photographs:
Thanks to Gill Fox for taking these pictures.